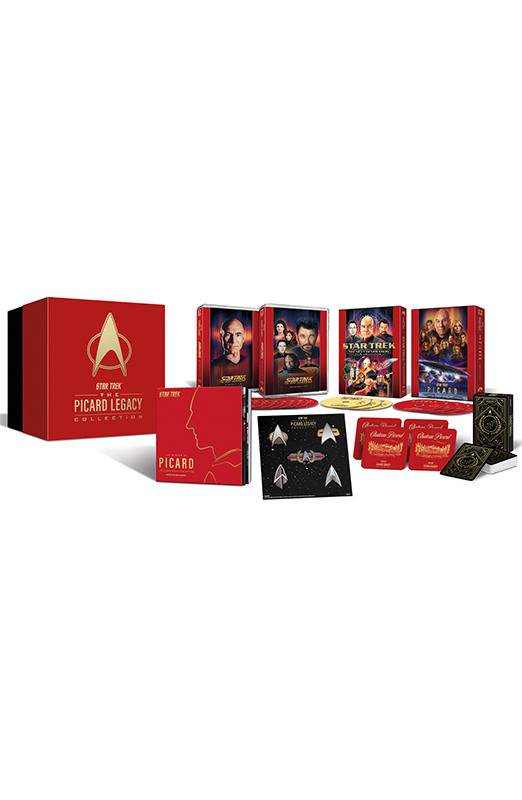 Trama
Il cofanetto definitivo dedicato ai fan di Star Trek: The Next Generation! Una collection da 54 dischi Blu-ray, in edizione ultralimitata, che presenta un packaging unico nel suo genere e che include ogni serie e film con Jean-Luc Picard.
Con oltre 35 ore di contenuti speciali, film e serie, il cofanetto include:
• Star Trek: The Next Generation – Stagione 1-7
• Star Trek: Picard – Stagione 1-3
• Star Trek: Generazioni
• Star Trek: Primo Contatto
• Star Trek: La Nemesi
• Star Trek: L'insurrezione
Il cofanetto include inoltre un'edizione esclusiva del libro The Wisdom of Picard con artwork e nuove quote, insieme a un mazzo di carte da gioco, i magneti di tutti i distintivi del Capitano Picard e quattro sottobicchieri personalizzati Chateau Picard.
Dati tecnici
54 Blu-ray + Libro + Gadgets - Collector's Edition (Blu-ray)